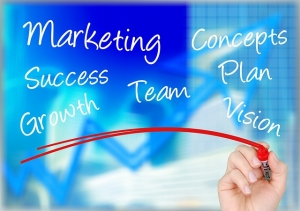 Whether you run a business large or small, connecting with people is one of best marketing strategies to drive sales. This means building a solid social media profile because social media marketing is what helps build relationships. Of course, simply opening a Facebook or Twitter account and uploading a few posts won't do the trick. The objective is to gain traffic and attention by leveraging the power of social media. Of course, there's a lot more to social media marketing and at Media Top we have the skills and resources to help your website go social.
Most important things about social media marketing
Most visitors could be attracted to your business through social media rather than just your website. The reason they do this is because they build confidence in the people behind the business. After all, that's what social media is designed to do, an opportunity that any business can ill afford to take advantage of.
1 in every 13 people use Facebook. That's a phenomenal amount of people that your business can reach out to.
Then again, there are billions of tweets every week on Twitter from its over 200 million users, while YouTube gets around 2 billion hits a day.
So, who need say more about social media? This is potentially just where your market may be. Just think about the phenomenal conversions you could make just be going social.
Don't let your business lose out on millions
We understand that social networking is a way to build your credibility and add that human touch to your business. Whether you need social media strategies, training, or management, we have just the tools and the resources to help you get noticed on the web.
And no, we don't focus on one method but combine the power of SEO and social networking to help your business grow. Our team of skilled online marketing professionals with decades of combined experience in the online marketing industry have just what it takes to get your website noticed. All you need is to give us a call and we will help define, design, and develop a social media strategy that works best for your business. Take that first step towards building great relations with your customers.